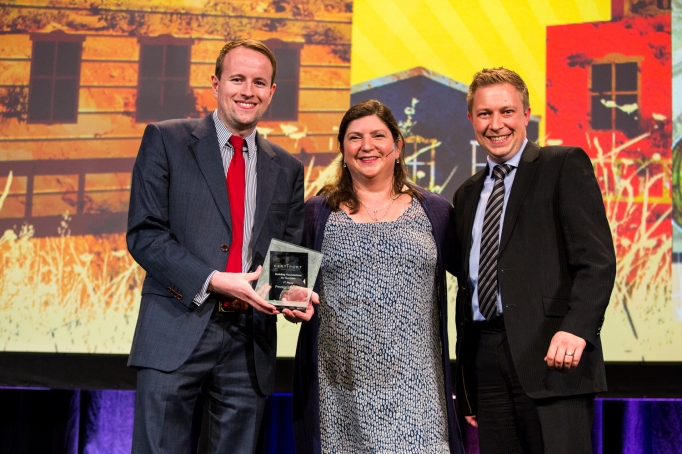 On August 11, 2015, Prodigy Learning was presented with a record-equalling four Partner Awards at the Certiport Global Partner Summit in Dallas, Texas.
These awards are presented annually by Certiport (a Pearson VUE business) and clients including Autodesk, Adobe and Microsoft to recognise success growing and supporting their internationally recognised IT certification programmes worldwide.
Equalling the Company's 2012 record and receiving the most awards on the night, Prodigy Learning received awards from Adobe, Autodesk and Certiport (a Pearson VUE business).
The awards were as follows:
Adobe Creativity for the Future Award for success with the Adobe ACA programme in the UK & Ireland
Autodesk Imagine. Design. Create. Award for growth of the Autodesk ACU programme in the UK & Ireland
Certiport Marketing Campaign of the Year Award Honourable Mention for innovative marketing
Certipost Building Foundations for Success-1st Place Award for performance and best practices
Presenting the awards, Fiona Collins (Vice President of Market Development, Pearson VUE) said: "Pearson VUE is delighted to recognise the achievements of Prodigy Learning in the UK and Ireland. As one of our leading partners they are a key contributor to the success of the Certiport business for Pearson VUE and our clients. Prodigy has made great headway in helping students in the UK and Ireland validate their skills with internationally-recognised certification."
Andrew Flood (CEO, Prodigy Learning) commented: "We are delighted to be recognised by Certiport and these valued clients. This has been an excellent year for us with breakthrough growth for the Adobe and Autodesk certifications and continued success of the Microsoft programmes. It has been a great team effort to achieve these awards. Most importantly, we'd like to thank our customers who are driving this success."
Image: Pictured receiving the Certiport Building Foundations for Success – 1st Place Award from Fiona Collins (Vice President of Market Development, Pearson VUE) are Andrew Flood (CEO, Prodigy Learning) and Andrew Griggs (Senior Account Manager, Prodigy Learning).
About Prodigy Learning
Prodigy Learning is an award winning provider of IT learning and certification solutions for Adobe, Autodesk, Hewlett Packard, and Microsoft technologies. These IT certifications deliver job-ready skills, improving employability for students and productivity for employees. As the Certiport Solution Provider for the UK & Ireland, Prodigy is responsible for managing the Adobe Certified Associate (ACA), Autodesk Certified User (ACU), HP Accredited Technical Associate (HP ATA), Microsoft Office Specialist (MOS) and Microsoft Technology Associate (MTA) training and certification programmes.